Find the Right Maui Ocean Activity for Everyone!
No one needs to be left out of a fantastic ocean adventure just because of their age or abilities!  With this guide, pick the category that best suits you and we will list the options that will make everyone jump on board!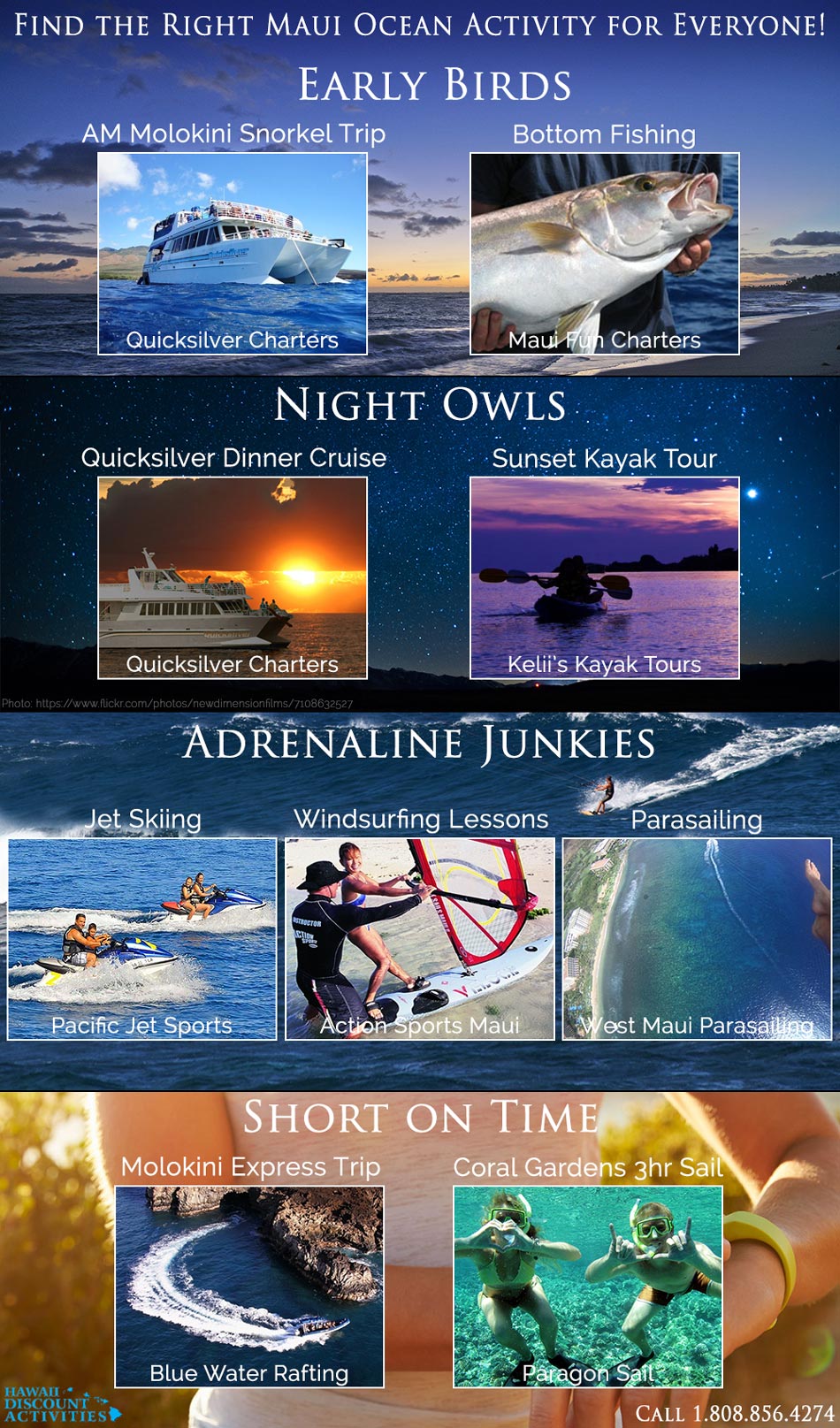 Early Bird Special
#1 AM Molokini Snorkel – Calypso
Good morning sunshine!  This bright and early adventure is the best way to start your day!  Not only will you get to snorkel around Molokini and Turtle town, your boat comes with a glass bottom and a water slide!  Breakfast and lunch will be provided, so you just have to show up and have some fun!  For more information, visit Calypso Molokini Charter.
#2 Bottom Fishing – Maui Fun Charters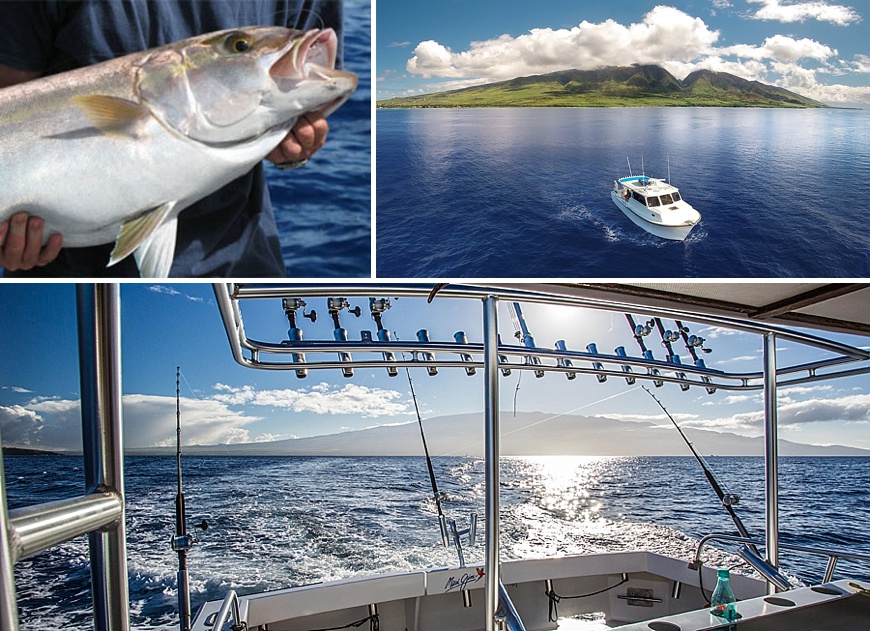 Apparently, the early birds aren't the only one to get the worm!  This fast and fun fishing expedition includes bait, tackle, snacks and all the help and attention you might need from their experienced crew.  The best part is that you can keep what you catch!  Bring home dinner on this charter!  For more information, view our Maui Fishing Trips.
Night Owls
Not everyone wants to rise with the roosters morning call, especially if a few mai tais were a part of last night!  Fear not, there are plenty to do for those that like to live it up after the sun goes down.
#1 Dinner Cruise on Quicksilver Charters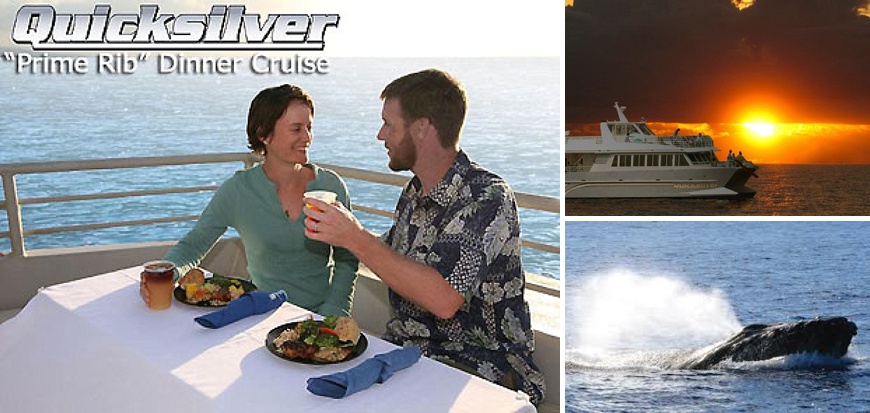 If romance is on the menu, than a stunning dinner cruise with your loved one is an easy fit.  Dinner, live music and dancing under the stars!  Cruise by Moloka'i, Lana'i and Maui's coastline as the island's magic washes over you!  You might even get a complementary whale sighting!  For more information, visit Quicksilver Charters Dinner Cruise.
#2 Kelii's 2 Hour Sunset Kayak Tour


If you'd prefer to watch the brilliant sunset disappear over the horizon from the hull of your very own kayak, then step right up!  You won't have to share this moment with anyone besides your chosen boat mate.  And you get a celebratory glass of champagne once you're back on shore, because every day is a celebration on the island!  For more information, visit Kayak Tours.
Adrenaline Junkie
If your idea of a tropical vacation is taking adventure to a new level, we've found the perfect place to exercise your speed demon!
#1 Jet Ski with Pacific Jet Sports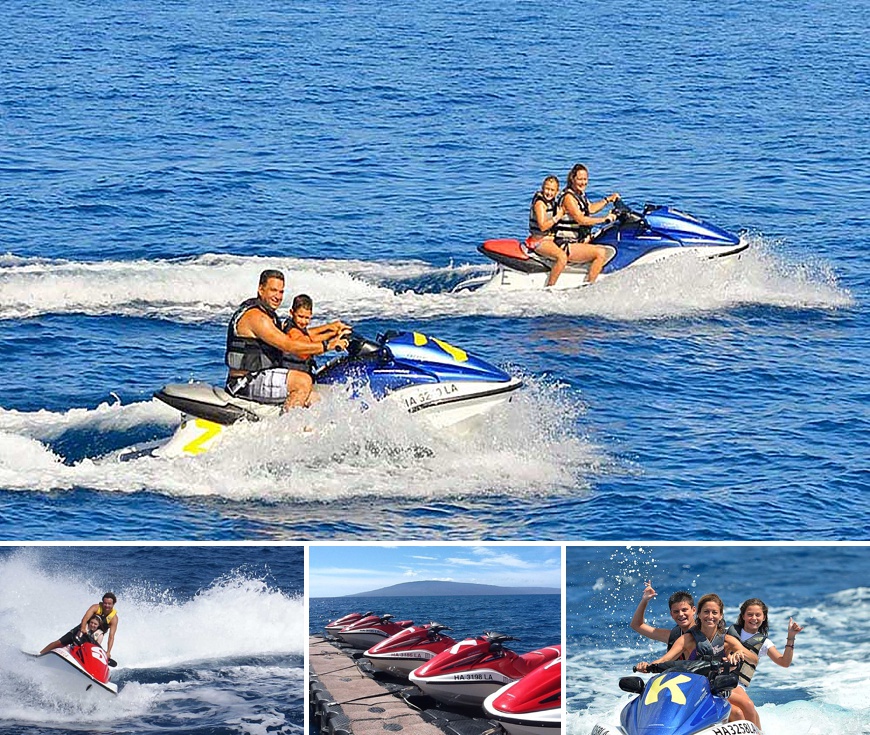 Take a ride on the wild side of Kaanapali with a jet ski ride!  Watch Maui fly by as you enjoy a full 1 1/2 hours of pure fun!  For more information, please visit Pacific Jet Sports.
#2 Take Windsurfing Lessons with Action Sports Maui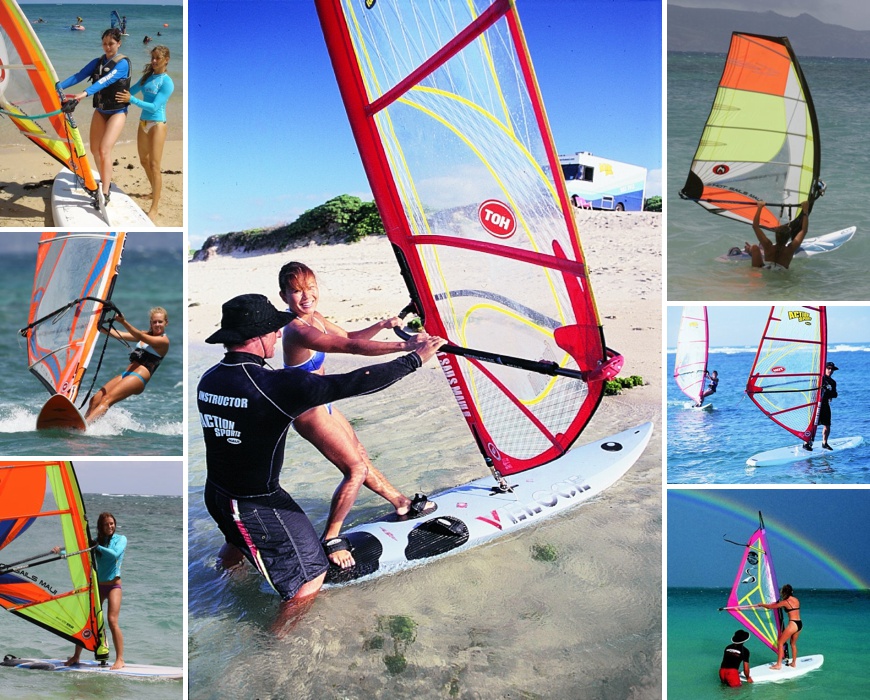 Maui is home to some serious wind, which makes it perfect for those looking to fly across the ocean with a surfboard attached to their feet and a kite attached to their back!  *Warning!  You may become addicted to this epic sport.
#3 Parasailing with West Maui Parasailing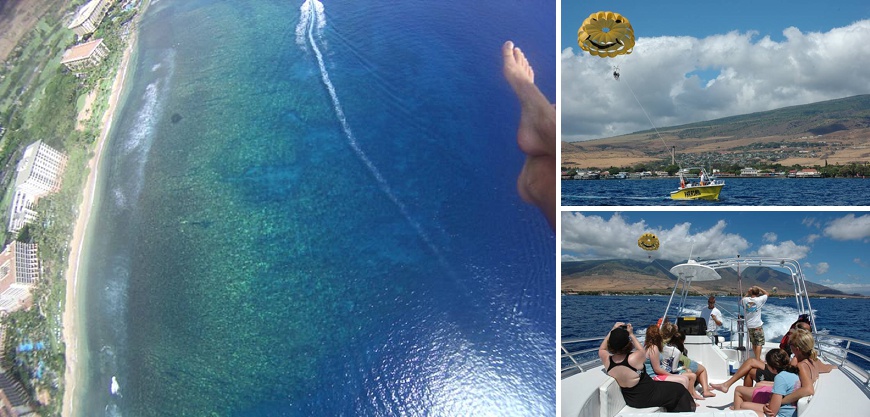 If you can't decide between the ocean and the air, go for both!  Soar over the aqua waters while being pulled by a high-tech speed boat, taking in all the paradise below.  It's a beautiful way to defy gravity!  For more information, visit West Maui Parasailing.
Short on Time
Not everyone on vacation is on a leisurely schedule.  If you want to have some fun without clocking in a whole day, this list is for you!
#1 Molokini Express with Blue Water Rafting

This quick fix scuba tour is only two hours, and they make sure to save at least an hour for water time!  You don't need to block a whole day out to swim with a few schools of tropical fish!  And you'll still have plenty of time to make it to dinner on time.  For more information, visit Blue Water Rafting Molokini Express.
#2 Coral Garden 3 Hour pm Sail with Paragon Sail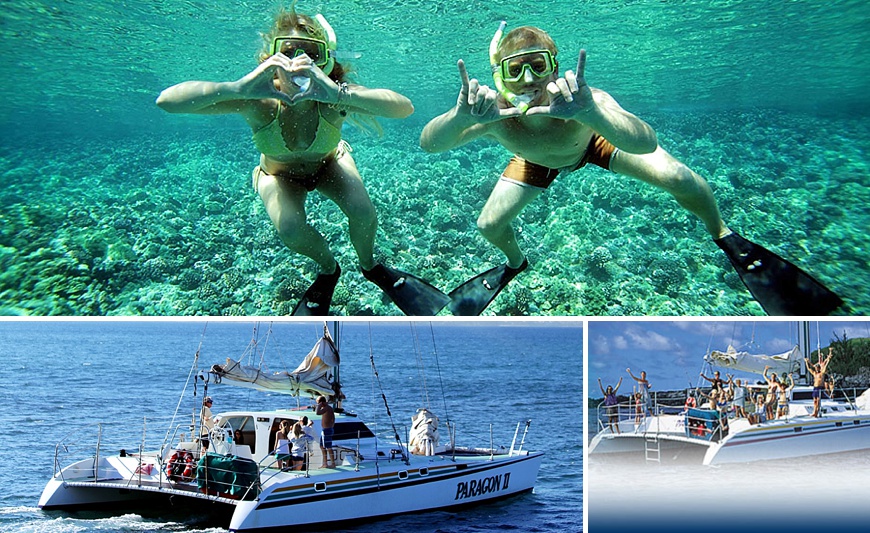 Time does not have to be your friend to enjoy the breathtaking beauty of the Coral Garden.  The Paragon II will zip you over to this private cove along the cliffs of the West Maui Mountains where you can feast your eyes on turtles, brilliant fish and a few manta rays!  For more information, visit Coral Garden Paragon Sail.
Everyone will find their perfect adventure with this handy guide!  Now, go make some memories in the deep blue sea!